"Textchef to go": Erstklassige Texte und redaktionelle Qualität für PR und Content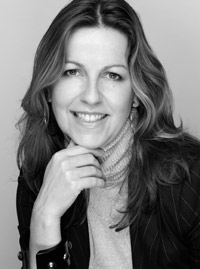 Die ehemalige Stellvertretende Chefredakteurin Annette Franklin-Stokes verbindet redaktionelle Kompetenz mit langjähriger Agenturerfahrung, Markenerfahrung mit Online-und PR-Expertise – eine unschlagbare Kombination für Agenturen.
Ihre Mission: Höhere Textqualität, gerade bei Content.
Als "Textchef to go" liefert sie diese – auf Zeit.
Annette Franklin-Stokes, Texterin und langjährige Kommunikations-Expertin mit profundem redaktionellem Background, offeriert ab sofort einen einzigartigen Service für Agenturen:
Als "Textchef to go" bietet sie Agenturen Text-Kompetenz und -Exzellenz an, und zwar sowohl für Klassik, PR als auch für Online. Zielgruppe sind alle Agenturen, die textliche Qualitätsprobleme oder Engpässe haben – egal ob Klassik, PR oder Online. "Wenn sie mit internen Ressourcen nicht mehr weiterkommen, weil sie vor Herausforderungen beim Thema Content stehen, oder Kunden mit der Textqualität nicht zufrieden sind, kommt der "Textchef to go" auf den Plan", erklärt die langjährige Medien-Frau und ehemalige Stellvertretende Chefredakteurin ("Petra"). "Heute stehen z.B. PR-Agenturen oft vor der Herausforderung, integrierte Kampagnen liefern zu müssen." Dabei würde das Thema Text oft stiefmütterlich behandelt – gerade bei Online-Content, sagt Franklin-Stokes.
TEXTE, DIE PERFEKT ZUR MARKE PASSEN UND DIE ZIELGRUPPE ANSPRECHEN
Durch das Angebot "Textchef to go" wird die Lücke gefüllt: Readktionelle Formate, impactstarkes Storytelling, knackige Headlines, geschliffene Texte, und eine Corporate Language, die perfekt zu Marke und Zielgruppe passt, werden durch den "Textchef to go"-Support garantiert.
"Dass ich dabei Expertise bei brandaktuellen Themen wie SEA, Native Advertising und Social Media mit profundem journalistischem Print-Background und Marken-und Agenturerfahrung vereine, ist für viele Agenturen interessant,", sagt die Kommunikationsberaterin (HYPE), die als Chefredakteurin von Corporate Magazinen (Görtz, Gerry Weber, Montblanc) und in Agenturen Online-Portale redaktionell betreut hat.
Das Beste: Durch Feedback des "Textchef to go" an die internen Mitarbeiter gehen die Skills auch auf die jeweilige Auftrags-Agentur über.
Schwerpunkt des "Textchef to go" liegt auf Marken aus dem Lifestyle-Bereich.
Kontakt:
Annette Franklin-Stokes
HYPE
www.hypelab.de
New Business
Annette Franklin-Stokes auf dem Web: