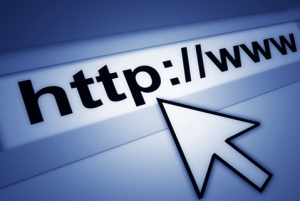 Web Design and Development
With over 540 custom websites carrying the Massive Host name, we will create a website for you that will launch you past your competition in no time.  Our fully customizable business websites will allow you control over the content and appearance of your website and allow you to update your website whenever you need to.
If you need an experienced website development company to design and manage your website, we are the perfect fit.  With over fifteen years of experience and more than 540 developed websites our web design and development services can help your business grow by leaps and bounds.
Design
Our creative and professional team of website designers can take your vision and make it show up right before your eyes on the computer screen.  No matter what colors, fonts, photos, images, or effects you desire for your website, our designers will get the job done.  Experienced with nationwide clients Massive Host offers websites that are packed with features, content, images and effects.
Development
In order to take a website design and have it work best for your business you need a great website development team.  Our team offers almost thirty years of combined experience developing the functions of websites and this experience is at your disposal.  We will have your website set up, running and easy for users to understand in no time at all.  Our web development team stays well ahead of trends and the latest changes in web development to ensure your site is state of the art.
Control
Control over your website should rest with the right person, and that person is you.  Our team will take you through and set up the control features to offer you the capability to update, add to, and improve your website whenever you experience business changes or need to communicate important information to your clients or potential customers.  By allowing you to have the control you need, you won't have to wait for us to be able to update your website when it needs it, you will be empowered to do this yourself.
Content Management Systems (CMS) are only for "Business" and "E-Commerce" package websites.
Support
Control over your own website might sound scary, especially if you are afraid of accidentally crashing your site with no hope of being able to reverse the process.  Our support team is at your disposal to make sure your website continues to function as you desire even when you make changes to it.  This kind of support allows you to no longer fear the necessary change, but instead embrace the need to keep up and stay ahead of your competition.
Sign up for one of our support packages here.